Links
---
Page created: 1/22/99



- Visit a cool tech news site.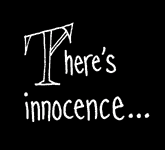 - Visit a cool comic strip.



- Find out why there should be a moratorium on the death penalty.



- Visit a site which helps protect free speech on the net.

Chilling Effects - Afraid to exercise your first amendment rights on the web? Understand your rights.
Contact da man - Don't stand by while the government tramples your rights, contact your representative today.


- Visit a Rescue Ranger message board.